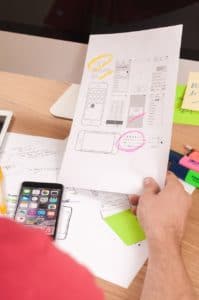 UX design, also referred to user experience, is the process of implementing ideas that help to improve the feel and experience of a user while taking advantage of the features of a digital product. Very few companies consider the need to have professionals who understand UX design and implementation, and this is a big loss on their part because they are not able to give users the experience that can keep them using the product longer. If you are looking to implement UX in Portland and you don't know which companies to work with, here are suggestions you could try out.
Decoder Digital
Decoder Digital is a Portland data-driven agency that implements marketing campaigns for clients in various specialties. The company is ranked highly as among the best in helping businesses to achieve their goals and sustainable growth. If you are looking for UX design and implementation that will trigger a radical growth of your business, then you should try out the services offered by Decoder Digital. They crawl through your ideas and business to spot things that prevent growth and expansion then come up with a comprehensive plan to improve your UX and marketing campaigns.
Copious
With copious, you can get a comprehensive overview of your business and the things you can achieve with the proposed changes. The company offers expert support that allows you to recreate your apps and ecommerce platforms to suit the needs of the market better. Their goal is to offer their clients services that help can them to target their audience more accurately. As a brand, Copious will take part in the design process and help you to come up with strategies that can drive growth. You are assured your users will enjoy every moment with your digital products.
Adpearance
Based in Portland, OR, Adpearance is an established digital marketing agency with specialization in PPC, SEO, web design and development. The company gives a complete UX redesign and plans that can help your business to stand out in the market. You need to appear different and elegant and this is exactly what Adpearance will help you to achieve. They have all the tools you need to push your business to a higher level. If you are looking for a flexible digital implementation that allows you to reach different segments of audiences at different times, then working with Adpearance is the ultimate pleasure to let your business thrive.
Ansira
Ansira leads when it comes to modeling and activating data. They will help you come up with visualization programs that capture your data accurately and in a fashionable manner. Forget about the boring designs many people will often propose because you can get a better solution with Ansira. The company believes in offering solutions that lead to unprecedented results and profitability.
Brown Box Branding
An award winning marketing agency, Brown Box Branding offers extraordinary results while maintaining low costs in the design process. The company will give you a perfect UX job yet your budget will fit correctly to cater for your needs.